3 ERP Investment Gotchas
What you need to know before you invest.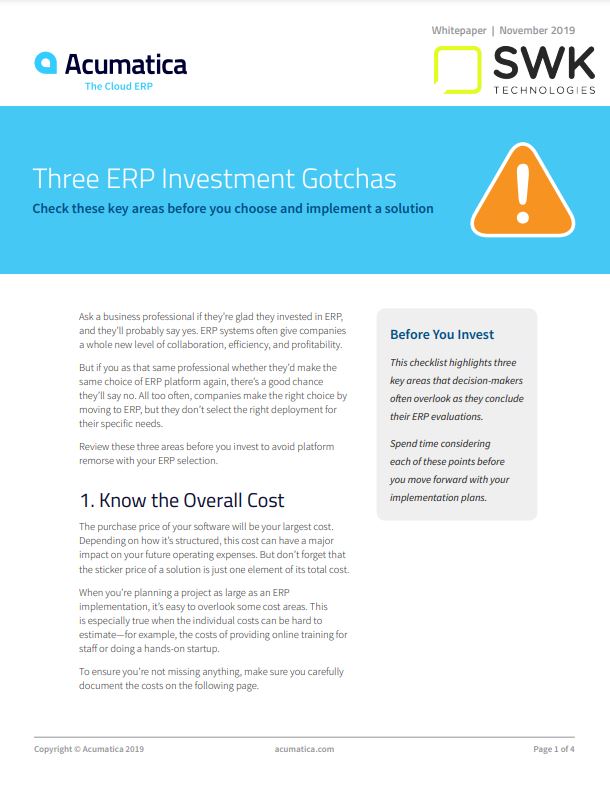 All too often, companies make the right choice by moving to ERP, but they don't select the right deployment for their specific needs. Our 3 ERP Investment Gotchas whitepaper is your guide to key areas you need to check before choosing and implementing an ERP solution. It outlines what you should consider when it comes to…
Download the Whitepaper now.
Fill out the form to download the whitepaper
HOW CAN WE HELP YOU?
SWK Technologies is a business application and consulting company providing strategies and solutions to meet our clients' information and business management needs. We make technology work for you, and provide the experience and expertise to get the job done by working with both your needs and the business management software that actually support your ways of doing business.