SWK TECHNOLOGIES: SOFTWARE ADVICE & BUSINESS MANAGEMENT SOLUTIONS
It's easy to get overwhelmed by the sheer number of software and technology solutions available on the market today. Trying to assess them and seek sound software advice is a job in itself. Product websites give you a high-level overview of what the solution solves for and the general functionality, but it's not what a website says, it's what a website doesn't say, and — as we all know — the devil is in the details.
At SWK Technologies, we provide a myriad of solutions, and with 6,000 customers coast to coast across the U.S., we have a pretty good track record of proving that we listen to our customers and provide them with the best-fit software advice and solutions.
We offer numerous technologies and solutions, and many of them integrate with each other. Where possible, we recommend an integrated solution as opposed to multiple, discrete products that don't work together or speak to each other. If the best solution for you is a product we don't provide, we'll let you know that and we'll provide you with contact information for a valuable software reseller.
Fill out the form to receive software advice from our experts.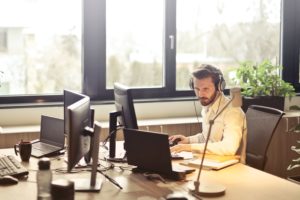 CONTACT US FOR SOFTWARE ADVICE