NETSUITE CUSTOM SOFTWARE DEVELOPMENT
With SWK Technologies' highly accomplished development team backing you, along with NetSuite's leading cloud solutions built from the ground up for full customization, you'll have the push you need to reach the success ahead.
A LEADING CLOUD SOLUTION BUILT JUST FOR YOU
Out of the box, NetSuite provides impressive, highly configurable functionality built to drive your business forward. However, your company isn't an "out-of-the-box" type of business. Your company is unique, and it has unique needs. To meet your one-of-a-kind requirements, you need a fully customized tool that, itself, is one of a kind. After all, even the best-crafted solutions are better if you have the chance to make them your own.
Luckily, you can get the customization you need from the team of expert techs at SWK Technologies.
Know what you need already? Seeking to overcome a time-consuming workaround? Contact SWK, so we can get to work solving your problem immediately. Aren't sure what you want, but are curious about your options? Check with SWK about your virtually unlimited NetSuite customization opportunities.
Whether you need custom fields, forms, workflows, scripting, or something even more, SWK Technologies will modify and customize your NetSuite solution to tailor it to any business functions you require.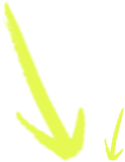 NetSuite Experience? Got It.
Our dedicated NetSuite + Oracle practice team has nearly 30 years of combined experience implementing and customizing NetSuite. With over 20 successful NetSuite implementations and a multitude of customizations not found anywhere else, our NetSuite team has a history of providing invaluable ERP services to our customers.