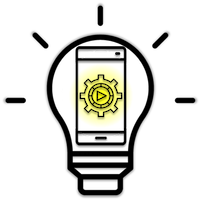 Scanco eSummit
November 7, 2019
Learn how warehouse & manufacturing automation can optimize your business.
10:00-11:00am: LEVERAGING INNOVATION  – "THE CLEAR PATH FORWARD"
How do you choose the right product? When is the right time to upgrade? Who is the right vendor for me? All of these questions run through our minds when implementing new software. Making the best-educated decision is crucial in planning costs as well as product deployment. Join our session where we will uncover what to look for from our industry experts.
11:00am-12:00pm: MOBOLIZING YOUR WORKFORCE
Are you ready to take advantage of the mobile revolution? Real-time data analytics has become the core of business operations – all day long, labor and materials are moving in, through and out of your organization. The efficiency of your workforce processes is key to many business metrics — affecting the number of orders shipped to order accuracy, inventory availability, and customer service levels. Can your organization keep up with the increasing demand for speed and efficiency?
1:00-2:00pm: THE "HASSLE-FREE WAREHOUSE"
Imagine that you've just finished setting up your new warehouse.  Now that you've got your warehouse, you need to know how to run it. What does it take to manage a warehouse? What kinds of tasks do you need to keep track of in order to make sure it all runs smoothly?
2:00-3:00pm: WHAT WE'VE LEARNED IN 30 YEARS!
Scanco gives you a chance to learn the dos and don'ts of proper software implementations. Come join us as we bring in our professionals to go over timelines, best practices and how a poor implementation can set you back months. With 30 years of experience in the industry, we have your back from start to finish!
3:00-4:00pm: LET'S GET GRANULAR; CUSTOMER SATISFACTION, COMPLIANCE, AND REPORTING
Take advantage of Scanco's innovative technology to revolutionize your business. Whether you're looking to optimize internal processes or adhere to regulatory compliance standards; Scanco has a solution for you. Discover how increased visibility and traceability can be leveraged to optimize your workforce processes, reporting, compliance, and customer service.