WIN FREIGHT SHIPPING
THANK YOU AND NEXT STEPS
THANK YOU FOR REQUESTING YOUR DEMO OF WIN
TRANSPORTATION MANAGEMENT SOFTWARE
Within 48 hours of this very minute, Richard Kurtzer, your assigned WIN expert, will contact you to figure out the best dates and times for your demo. You're in good hands with Richard. With his eight years of experience in warehouse management and ERP software, both as an end user and as a sales professional, he knows what you're going through.
WHAT NOW?
Wondering how else SWK Technologies can help you make your shipping process fast and easy for freight? Email your biggest shipping concern to your dedicated WIN specialist, and we'll task the SWK team to come up with a solution for you.
Get Your Solution
MEET YOUR DEDICATED WIN SPECIALIST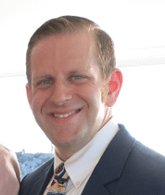 Richard Kurtzer
Sales Executive, SWK Tech
(973) 396-1738
richard.kurtzer@swktech.com
Lives in:
Manhattan
Interests:
Software, weightlifting, endurance sports, and swing dancing
Fun Fact:
In July, Richard asked his girlfriend to marry him… while he was onstage in front of thousands of people at Lincoln Center. Wow.