DOT-COM FULFILLMENT
eFULFILLMENT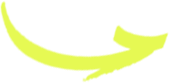 Delays in the distribution process happen when a retailer's systems can't communicate with a distributor's systems, and vice versa. This lack of streamlined communication causes CPG distributors to experience severe limitations and challenges, such as shipping delays, lack of visibility, and operational inefficiencies.
Dot-com fulfillment and eFulfillment operations require seamless coordination between warehousing, enterprise resource planning (ERP), and retailer systems – and to do that successfully, fulfillment companies must optimize their software solutions, as well as their processes.
SWK Technologies helps businesses that need to scale up their fulfillment operations. By ensuring 360-degree visibility and expedient processing, profitably will increase as well. As the developers of the go-to integration software between today's top warehousing and business management systems, we'll leverage our extensive fulfillment experience to tailor-fit software for your operations.