SWK CONNECTED-CLOUD SMB ERP BUNDLE
Manufacturing and Distribution SMB Growth
SWK CONNECTED-CLOUD SMB ERP BUNDLE
Growth Acceleration for Manufacturing and Distribution SMBs
SWK is proud to introduce the SWK Connected-Cloud SMB ERP Bundle, Powered by Sage — the affordable enterprise-class software for SMBs outgrowing QuickBooks.
If you are part of a small or mid-sized organization in growth mode, this bundle was put together for you. We understand that you may be outgrowing your off-the-shelf accounting software — like QuickBooks or Sage 50 — and that you may be depending on disparate systems, manual processes, and spreadsheets to run your business. And by know you've learned that these tools and processes are not scalable as you grow!
QuickBooks and Sage 50 are great accounting software solutions for new businesses, but they don't give you the automation and scalability you need once you reach the next level. For that, you need true SMB software that enables you to accelerate your growth.
We've taken the popular and well-accepted Sage 100cloud ERP software solution and incorporated curated and vetted add-ons, features, and functions to provide you with one cost-effective and easy-to-implement ERP software for SMBs bundle.
We have different bundles available that will provide you with everything you need for: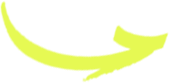 And because it's cloud-connected, it allows for connectivity to other cloud solutions and provides seamless integration to a wide array of 3rd party software solutions, so the bundle can be extended as your organization continues to grow. The Connected-Cloud SMB software bundle helps propel your business into the future.
Also — there's NO SIGNIFICANT UP-FRONT INVESTMENT! We will help you finance every aspect of the bundle from implementation to maintenance.
There's no better time to automate and accelerate your operations with one of the SWK Connected-Cloud SMB ERP Bundles — contact us today for more information.