From order processing and managing bar coding to product management, SWK can help you do what you do best – serve your customers.
Every day regulations become more strict, and government oversight becomes more complex for companies working in the financial sector. If you're looking to secure your data with rock-solid protection and bulletproof backup – from a company that understands your regulatory requirements by heart – we can help.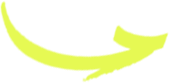 Our IT services and network services team has been rated as one of the top 50 in the entire world, and our specialty is taking care of companies that need to protect extremely sensitive private data… no matter what happens.
In today's world of increasing cybercrime and unpredictable weather, you need a partner who can help you prevent intrusion, as well as secure your data against everything, everywhere, all the time. Contact the tech experts at SWK Technologies to learn how you can stay in compliance while you keep your company secure.