[EBOOK]
Learn How ERx3P Vitamin Manufacturing Software Solves 3 FDA Requirements
SWK has the only turnkey bundled vitamin manufacturing software available to help vitamin manufacturers and wholesalers of nutraceuticals comply with all FDA regulations for serialization and traceability requirements internally and across the supply chain.
Download our ebook and learn how vitamin manufacturers get ahead with our ERx3P vitamin manufacturing software bundle powered by Sage X3 (formerly Sage Enterprise Management) business management solution.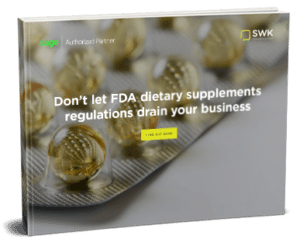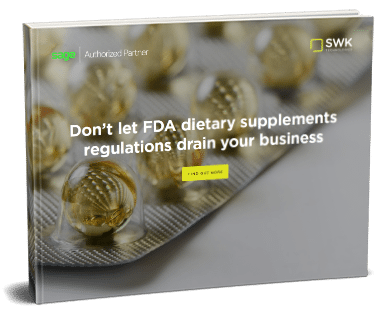 The comprehensive bundled vitamin manufacturing software satisfies the following FDA requirements:
Business management solution requirements
EDI requirements
Shipping and warehousing requirements


SWK Technologies is a certified and authorized solutions provider for Sage X3 (formerly Sage Enterprise Management), Sage 500 ERP, and Sage 100cloud serving companies across the United States.