Business Survival Toolkit
eBook

Webinars

Checklists
SWK Technologies is a leader in software and IT consulting & implementation for small to medium size businesses. We have created a Business Survival Toolkit to provide guidance to business leaders, owners, managers, and employees on how to be better prepared for impactful crises and challenges. In the toolkit, we cover everything you need to know to enable your business to succeed, from WFH technologies to HR policies and cybersecurity best practices.
Download the eBook, watch our webinars, and review our checklists to ensure business continuity and streamlined operations during uncertain times.
BUSINESS SURVIVAL TOOLKIT: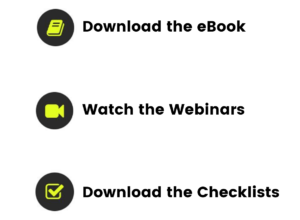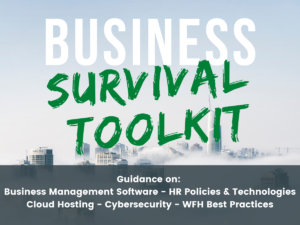 BUSINESS SURVIVAL GUIDE EBOOK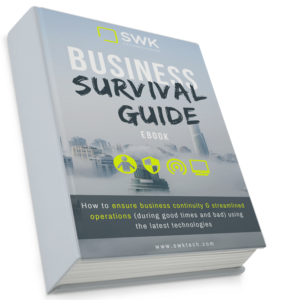 1. How to Cybersecure your Remote Workforce | WATCH RECORDING HERE
Are your work-from-home computers secure? With the present remote workforce environment and the subsequent rise in data breaches, SWK organized an in-depth cybersecurity educational webinar to go over current risks and how to combat them. This webinar covers:
The new work paradigm
The weakest link – how hackers are exploiting the pandemic crisis
Working remote – the risks you know and don't know
Assessing your organization's security posture – are you ready?
Actions you can take, and solutions you can deploy, to protect your business against cyber attacks
2. Managing your Workforce Remotely: HR Policies & Technologies | WATCH RECORDING HERE
How streamlined is your remote workforce management? In this webinar SWK takes a hard look at:
HR policies and best practices
Employee lifecycle
HR technologies
&  so much more.
3. 5 Must-Have Software Solutions for a WFH Environment | WATCH RECORDING HERE
An educational webinar on the must-have software solutions in today's WFH environment to enable your business to succeed:
Document Management
AR Automation
AP Automation
HR Solutions
Application Hosting

HOW CAN WE HELP YOU?
SWK Technologies makes it easier and safer for you to run your business. We do this by helping you select and implement software and technology solutions that make your business run more efficiently, grow revenue, improve supply chain, secure data, and improve customer experiences.  
We're a software and technology provider partner to over 6,000 small, mid-sized, and small enterprise businesses across the U.S. We help our customers thrive through right-sized, cybersecurity-backed solutions such as ERP, accounting, finance, and integrated automation software.