Business Survival Guide eBook
How to ensure business continuity and streamlined operations in uncertain times
Is your business equipped to confidently face new challenges in the midst of a crisis?
Our world can change in an instant. We saw it when the dot.com bubble burst, when Hurricanes Katrina knocked out our power, when 9-11 emotionally jarred us, and now as the Coronavirus (COVID-19) pandemic grounds and distances us. 
This in-depth Business Survival Guide provides valuable insight on how businesses can be better prepared to face crises and challenges. Download the eBook to learn more about these topics: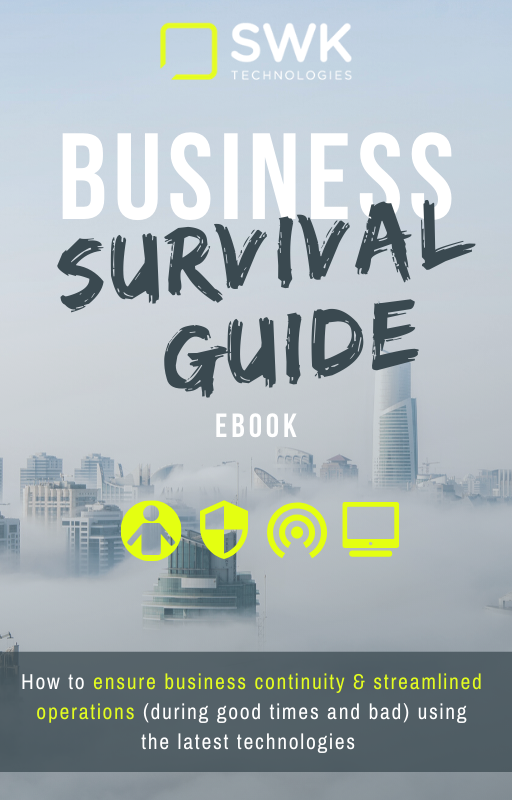 HOW CAN WE HELP YOU?
SWK Technologies makes it easier and safer for you to run your business. We do this by helping you select and implement software and technology solutions that make your business run more efficiently, grow revenue, improve supply chain, secure data, and improve customer experiences.  
We're a software and technology provider partner to over 6,000 small, mid-sized, and small enterprise businesses across the U.S. We help our customers thrive through right-sized, cybersecurity-backed solutions such as ERP, accounting, finance, and integrated automation software.